Payment
We accept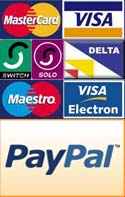 Please select a product sub-category:
Basket
0 items in basket
Total - £0.00
(excluding VAT & Delivery)

Security
Your online payment will be handled by SecureTrading, the leading independent internet payment processor in the UK.

Credit card details are entered on a secure page (https secure padlock). They are fully encrypted using the most sophisticated e-payment software and incorporate Verified by Visa & MasterCard SecureCode to ensure that your payment is secure.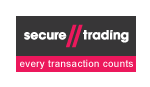 Site Info
Legris-Pneumatics.com is owned and operated by Duncan Rogers (Engineering) Ltd, a main distributor for Legris.

We have developed this site to enable you to purchase the complete range of Legris low pressure products at competitive prices.

For help with any aspect of these product please contact us by email or call us on +44 (0)141 882 6211.